FREE SHIPPING ON ALL ORDERS THROUGH CYBER MONDAY

Only for the first 100 customers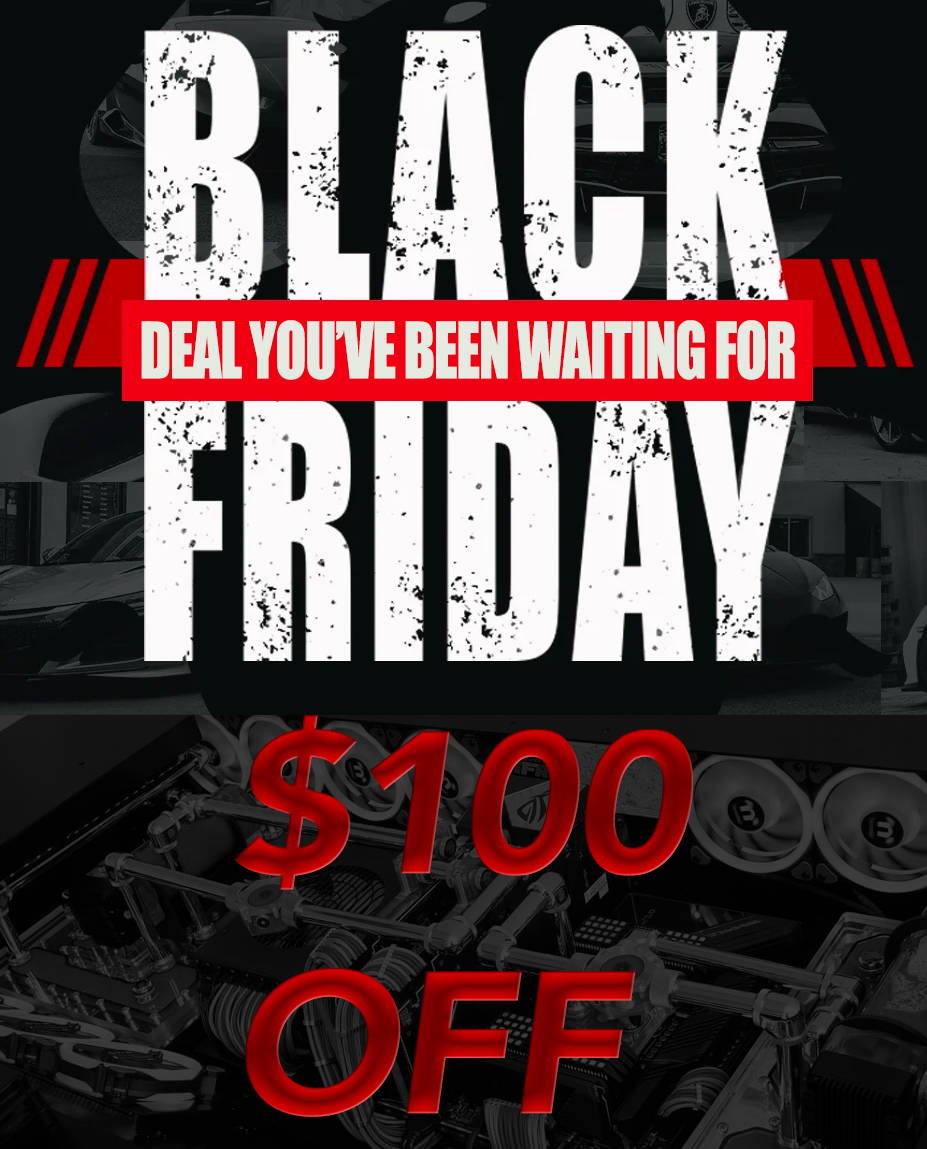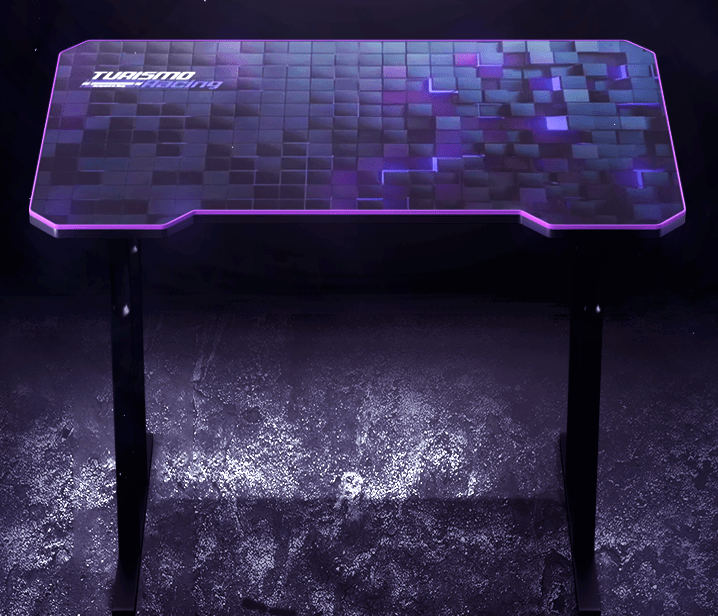 Our proprietary mousepad surface covers every corner of the gaming desktop

The ultimate eye candy for your gaming setup

The Decagon is supported by a 100% steel chassis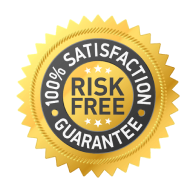 We want you to be 100% satisfied. That's why we offer a 49-day Money Back Guarantee. If you don't absolutely love your new gaming desk, send it back for a full refund. It's simple as that.
Real Decagon Setups from Real Gamers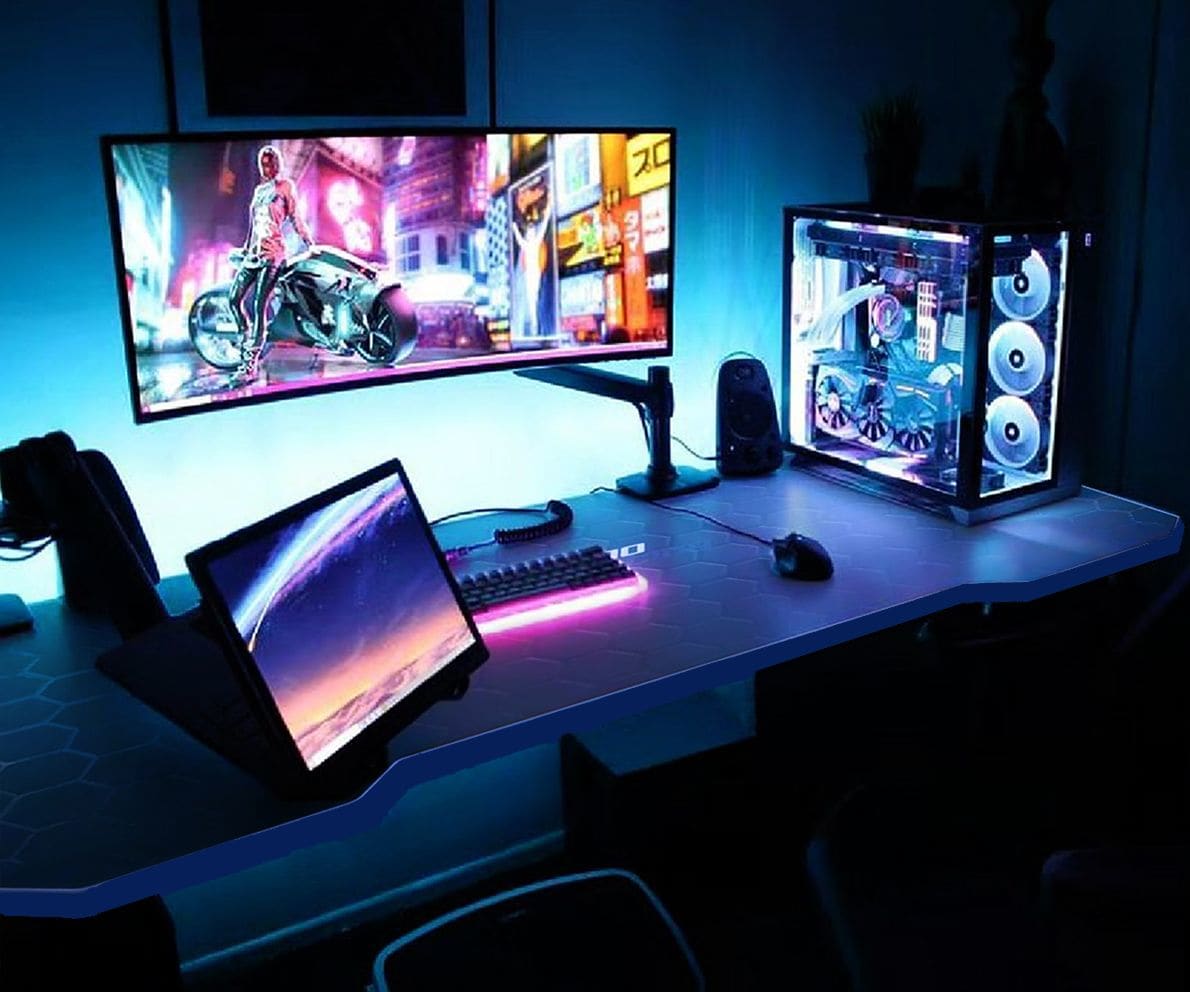 Look at this beast! Very easy to assemble as long as you read instructions. Sturdy! Compact. Elegant. And yet spacious. I'm not worried about something falling off. And I'm not worried about wires everywhere. This desk means business. I'm a gamer and appreciate something that works great with no fluff. And yeah, this isn't going to fall apart if I move like those IKEA furniture pieces.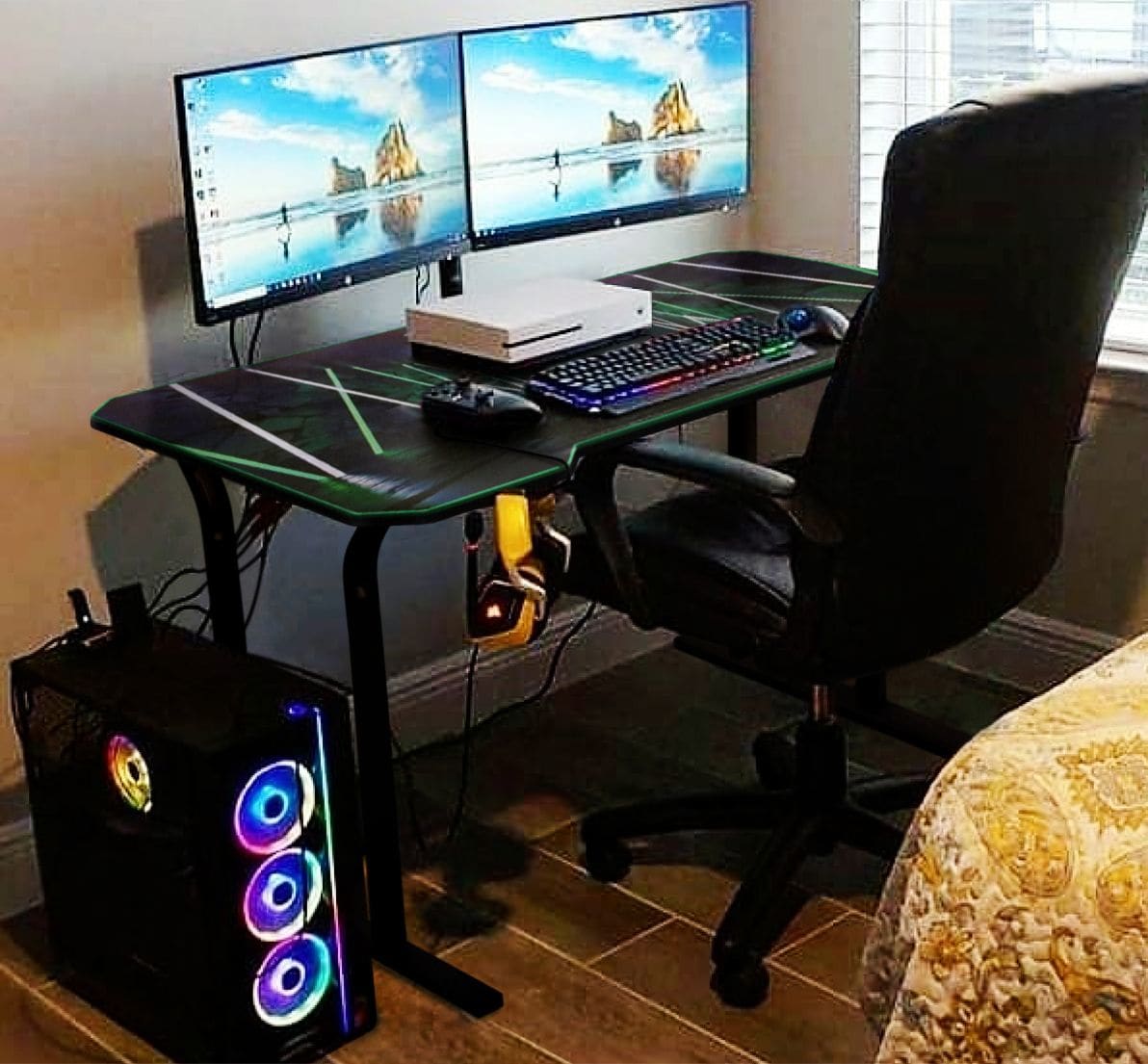 This is my first gaming desk, and I'd say it is a highly durable desk due to its weight and metal legs. Overall, this is an astounding gaming desk for the price, perfect for single monitor set ups, and will work with 2 monitors. I also got the dual monitor mount for that.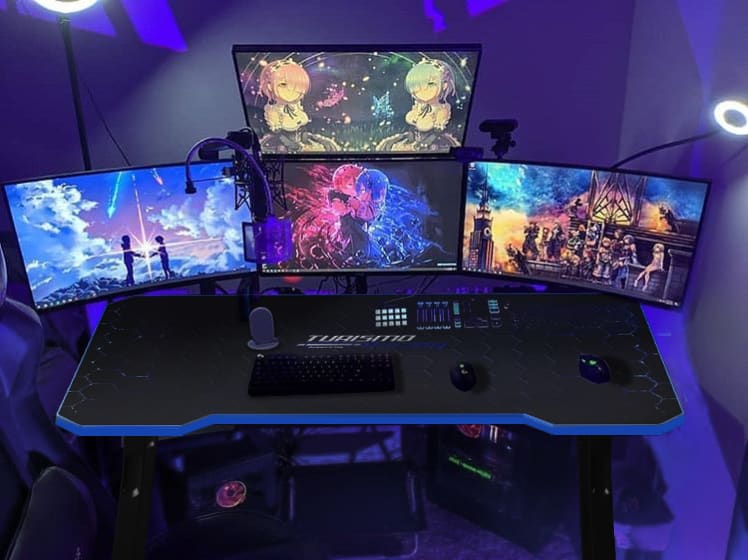 Running 4 monitors on my Decagon. Very impressed with the desk and quality of it! Very easy to put together, it took me roughly 30 minutes time to complete!
Frequently Asked Questions

What are the measurements of the Decagon?

The Decagon is 48 inches wide and 28 inches front-to-back.
What is the difference between the Decagon and Stazzione or Autodromo?
The Stazzione and Autodromo are much bigger desks intended for professional gamers. They have room for 3 or 4 monitors and support multiple PCs and peripherals. Those also have a wireless phone charger and USB ports, while the Decagon does not.
Does the Decagon offer cable management?

Yes, and you won't find better cable management in a gaming desk of this class. It comes with a steel wire tray that's strong enough to drive a car over (we did this by accident once!) and so it can support all the power supplies you need.
What will the price be after Cyber Monday?
The price will go back up to $299.95 once we sell 100 units during our Black Friday launch.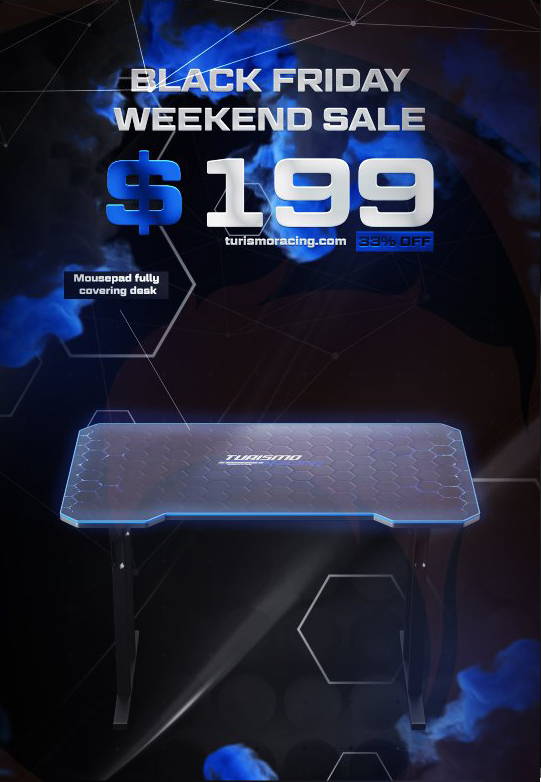 SALE ENDS ONCE THE COUNTER HITS ZERO

Only the first 100 orders of the Decagon will receive it at this price.