Enhance your experience with the world's first gaming chair that has LED Lighting built into the chair. The stealth casing around the lighting is opaque, so when the LED is off, you can't even tell that the chair has the LED feature.
Ergonomic support is not the only function of the full-length backrest. All Turismo Racing chairs have a full 180 degree recline, allowing you to take a comfortable nap if you desire. Our one-touch controls allow you to easily adjust your seat multiple times throughout the day.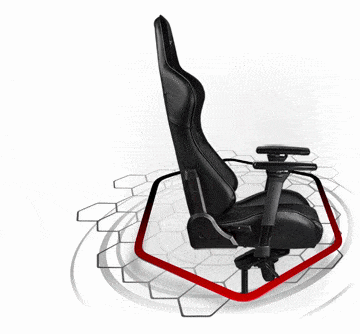 Our one-touch height adjustment lever makes it easy to adjust your chair for everyone in your household, and to cater to a wider range of users' heights. This allows you to keep your feet planted on the floor and comfortably enjoy the ergonomics and advanced lateral support that a Turismo Racing chair provides.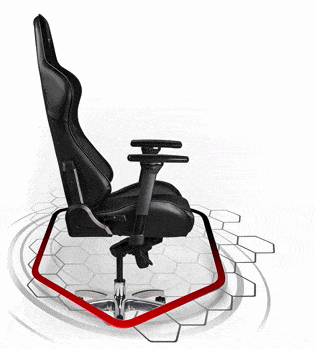 The full-tilt mechanism goes one step further than your regular height adjustment on chairs, and allows control over the tension of the tilt-mechanism, giving you control over the suspension of the chair when reclining backwards. This feature is easily turned on or off, depending on your seating preferences.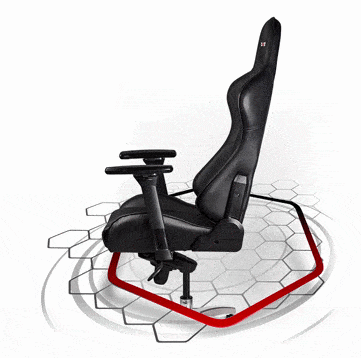 The updated armrests are more spacious and ergonomic, with a slight concave down its length for users to more easily anchor their arms while at work or play. Designed to be extremely adjustable - left, right, up, down - there will be a configuration that suits your preference. We have also coated the armrest with PU that is soft to touch yet retains the finishing properties requires for a good grip.
Turismo Racing chairs are constructed using a proprietary crossover memory foam, which fuses memory foam and cold-cured comfort foam together, allowing the gamer to enjoy all-day comfort and longevity.
Premium Embroidery And Perforated Leatherette
Experience luxury comfort first-hand with Turismo Racing's line, setting a new bar for resilience, durability and breathability with our new Italian-made NapaSens leatherette. Its superior craftmanship has resulted in a durable, low maintenance, moisture resistant, and remarkably comfortable seat - similar to what you'll find in a Mercedes-Benz.
Wireless Cellphone Charger
A wireless charging pad in the desktop allows for easy charging of QI enabled cell phones, such as the newest models from Apple, Samsung, LG, and Huawei. This sleek feature is sure to impress your friends!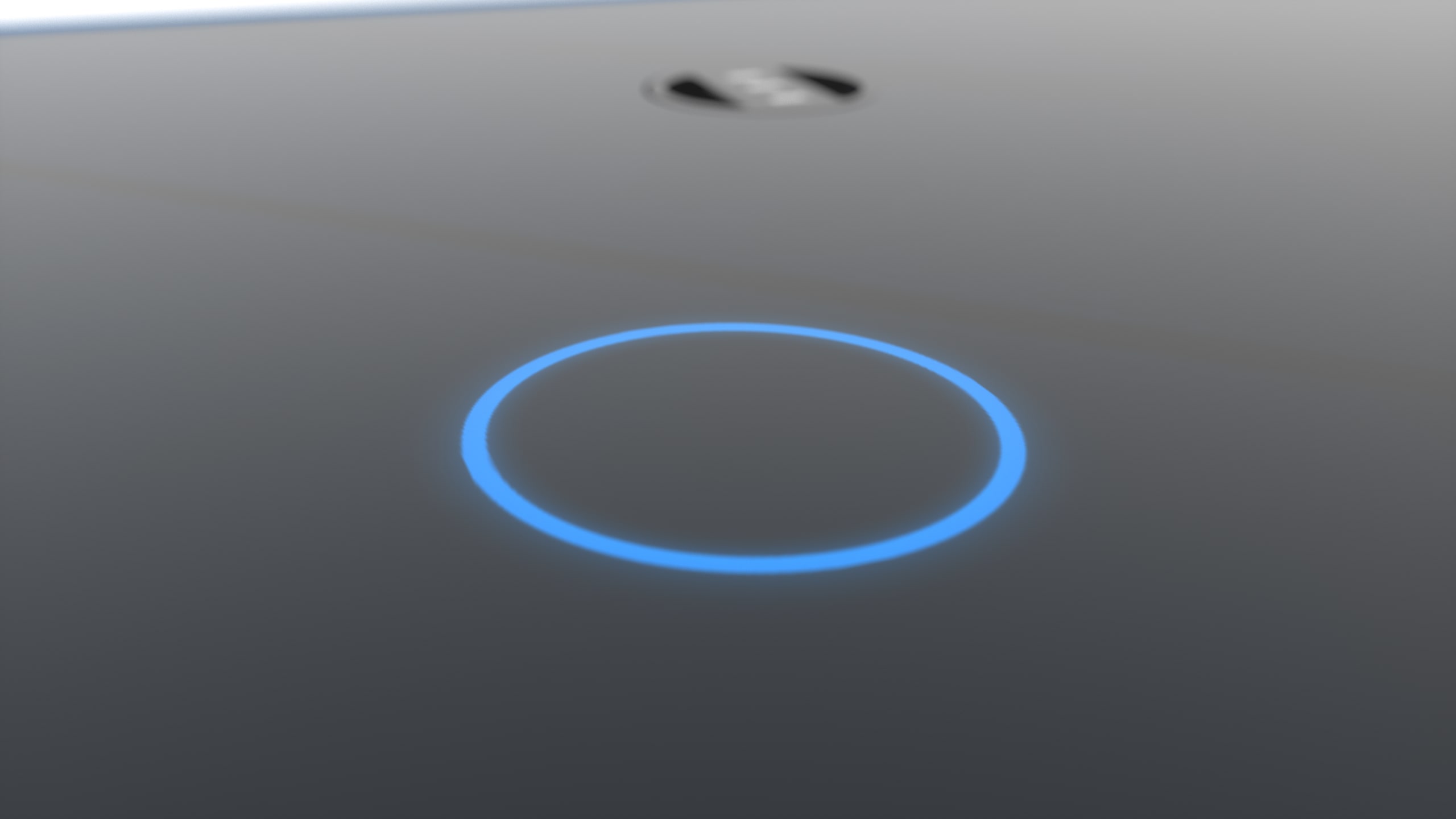 Cable Management Raceways
The Stazzione has 3 cutouts in the desk and mousepad surfaces so you can hide monitor, mousepad, and keyboard cables in the steel wire raceways underneath the desk, for a sleek hidden-cable look. Each of the two wire trays can support up to 25 pounds, more than enough to hold the heaviest AC Adapters and surge protectors.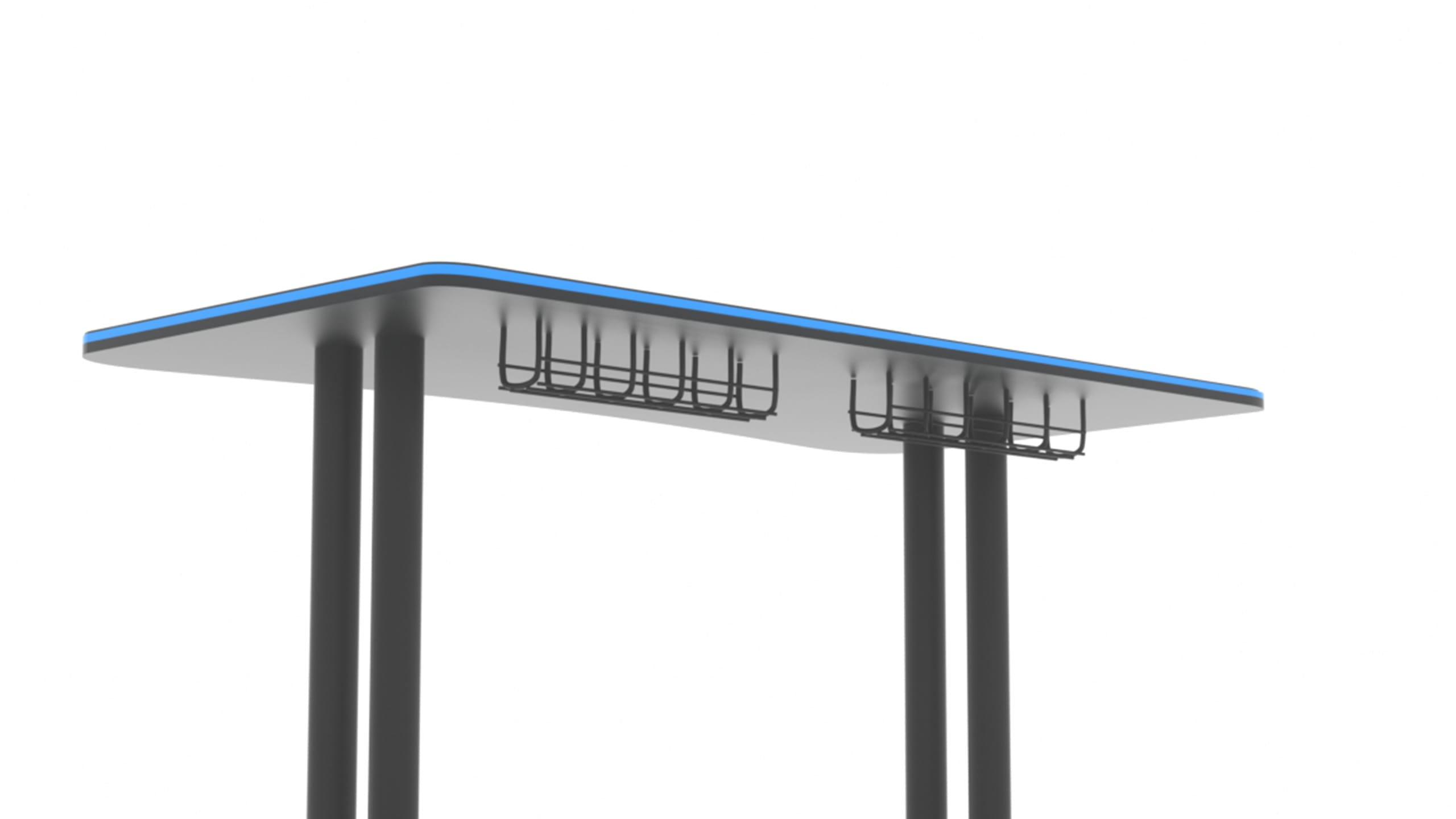 A single piece of steel stretches across the entire underside of the Stazzione, preventing the wobbling that you find in other gaming desks. Each side of the desk is supported by dual steel posts to ensure stability of up to 240 pounds of desk weight. The desk dimensions are 64 x 34 x 30 inches.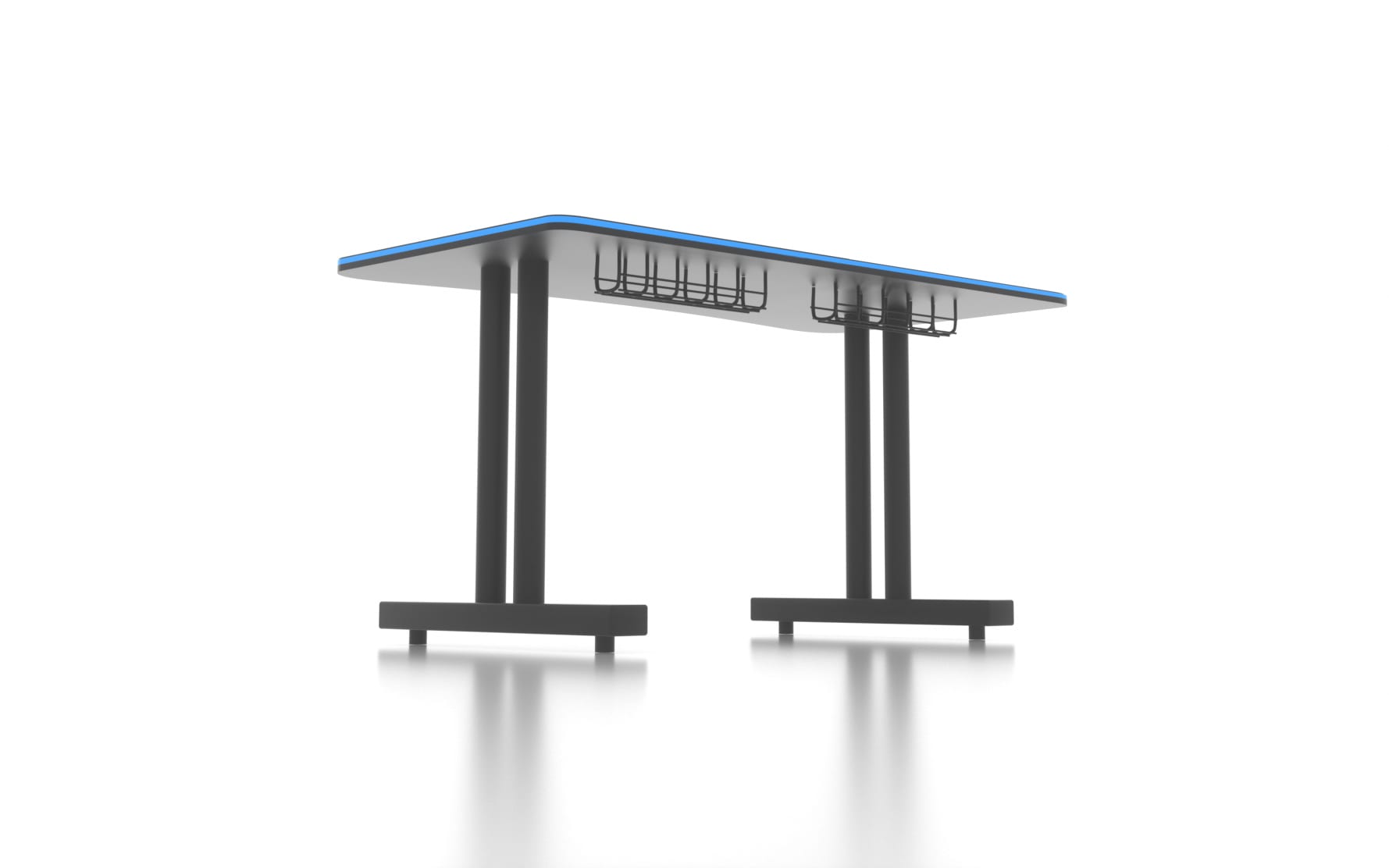 A USB Hub is flush mounted onto the desk, and can be connected to your PC for data transmission or a wall outlet if needed to power peripherals.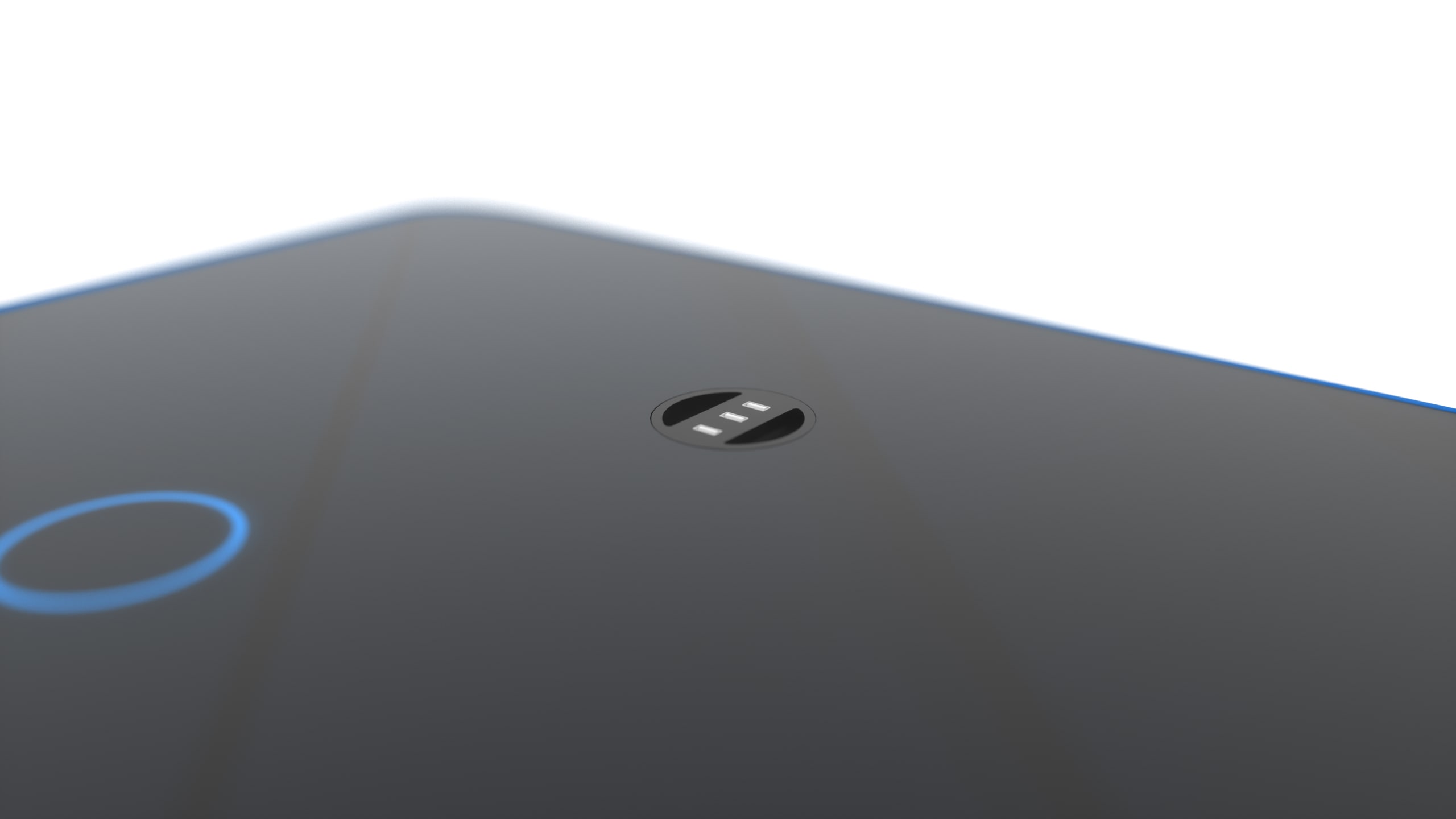 A custom microfiber surface with embroidered edges and thick padding to maximize comfort while gaming and provide a comfortable, streamlined surface that won't wear down your mouse or get it too dirty over time. This full-surface water resistant mousepad weight covers the entirety of the gaming desk, allowing for infinite peripheral movements and enhanced gameplay.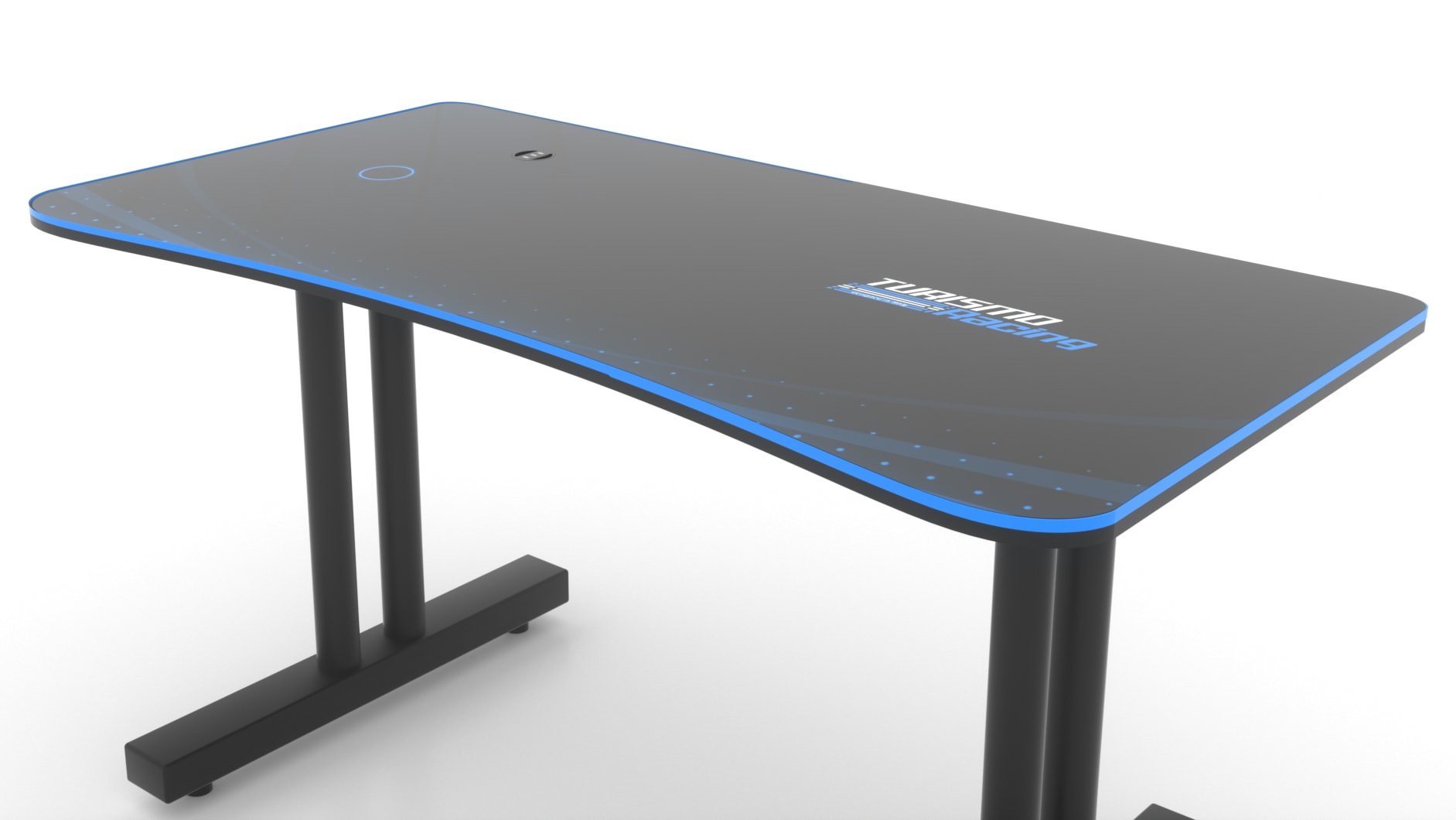 Every new gaming chair and desk comes with our industry's best warranty and loyalty program - Turismo Care. Once your chair/desk is registered, we provide each original retail purchaser a warranty against defects in materials and workmanship, being stated as the following:
- Frame and all steel parts in the chair.
- Cushioning, memory foam, armrests, wheels, levers, and any plastic parts.
This warranty does not cover:

- Improper assembly.
- Improper follow-up maintenance.
- Installation of components, parts, or accessories not compatible with the chair as sold.
- Damage or failure due to accident, misuse, abuse, or neglect.
- Labor charges for part replacement or changeover.
- Chairs used for commercial activities, including those in rental fleets and gaming arenas.

All consumables have a 90 day warranty.