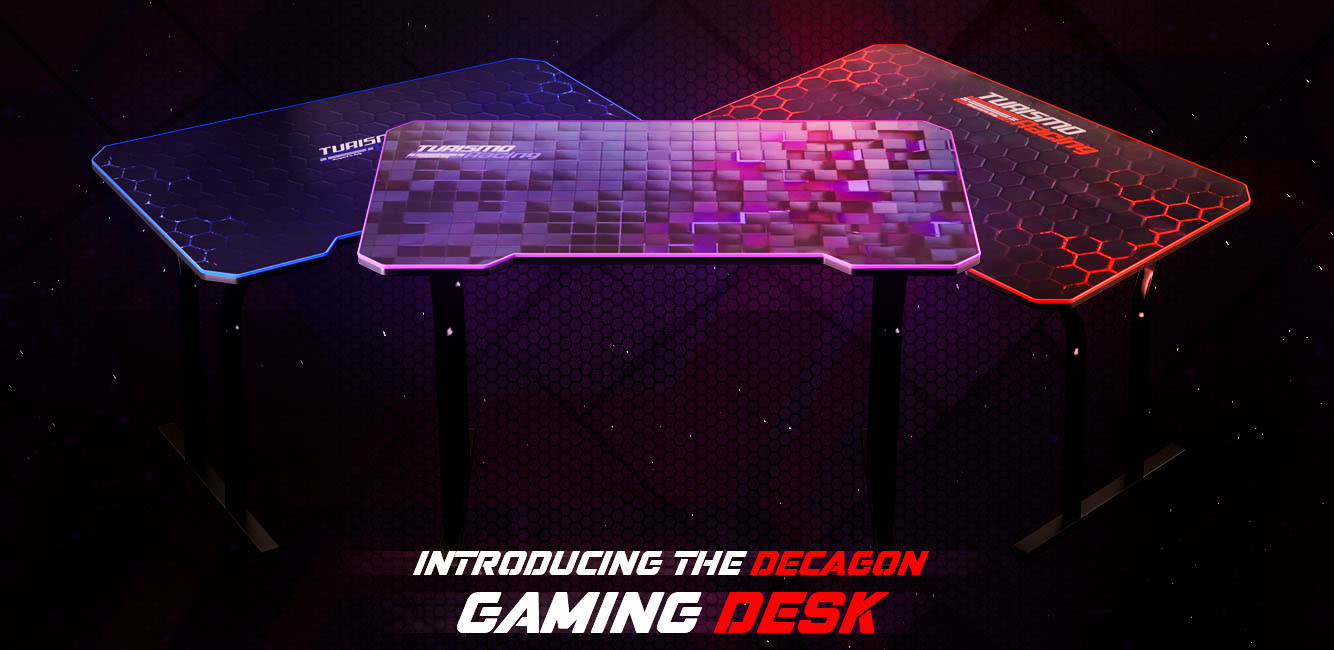 Decagon
Decagon is the economy line of Turismo Racing gaming desks. It has many of the features of its cousin, the Stazzione, such as an infinity mousepad, dual support legs for increased stability, and a steel wiretray for cable management, while also boasting an affordable price tag. It's a great desk for a newbie gamer who isn't necessarily a professional eSports athlete.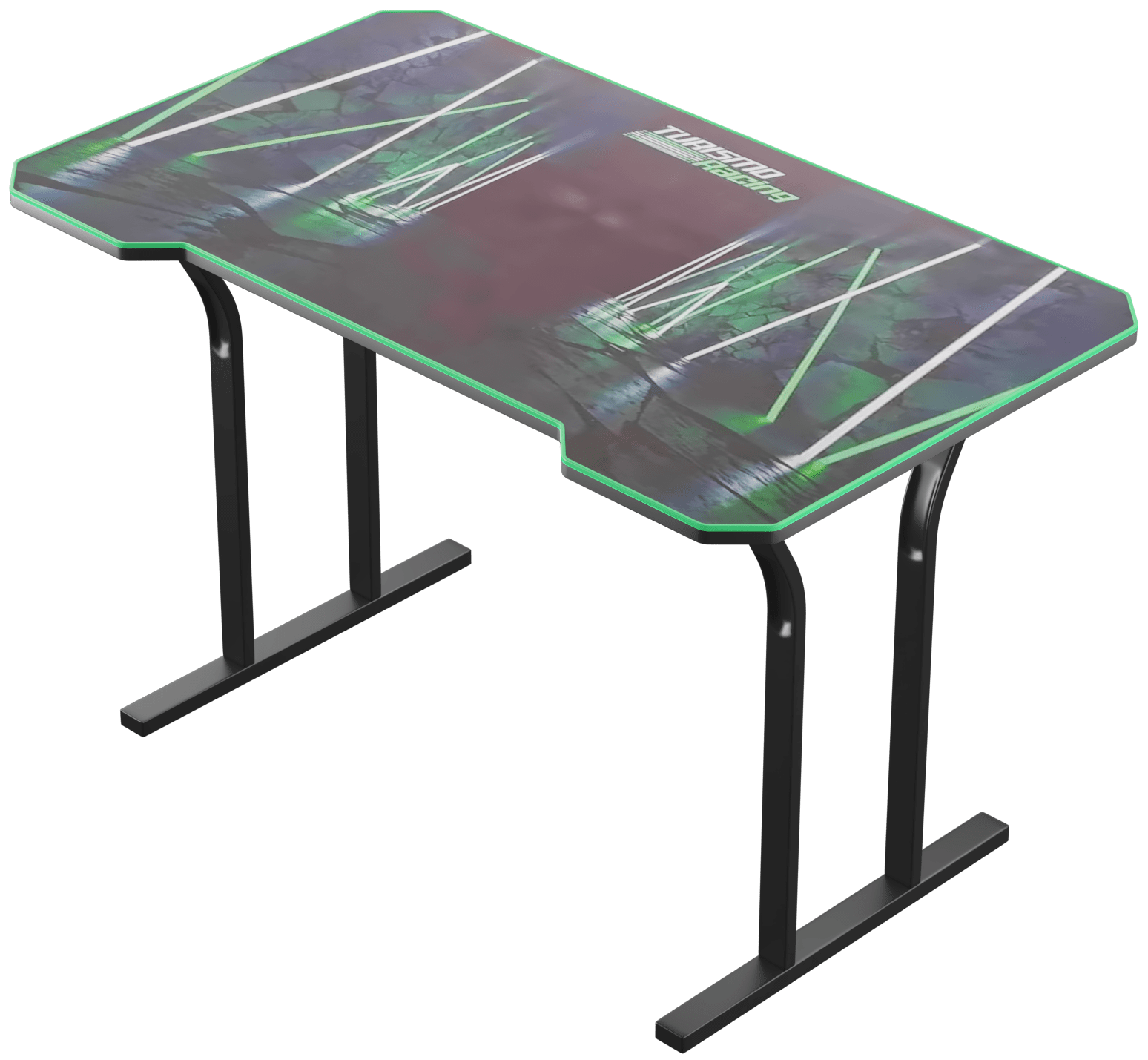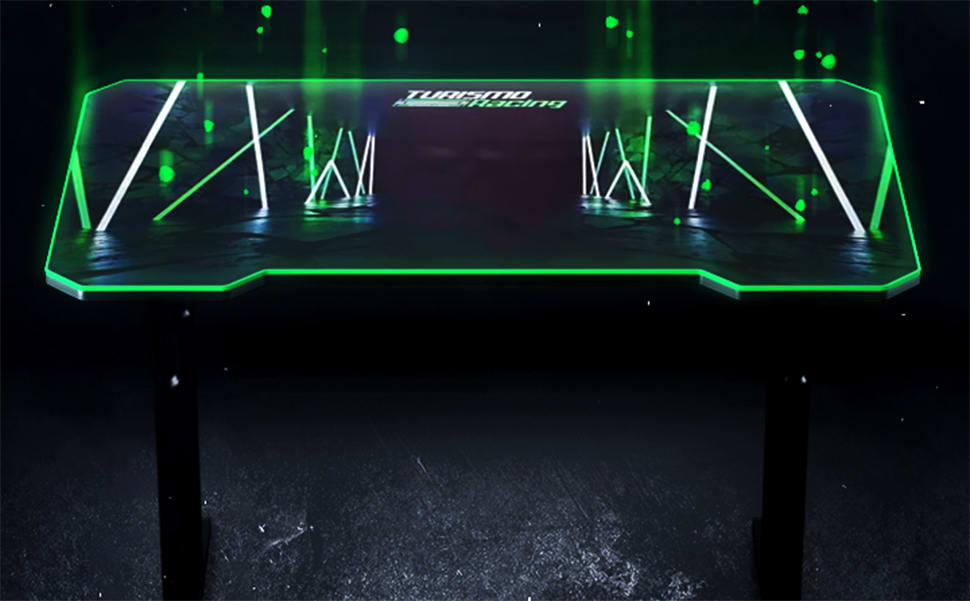 Infinity Mousepad
The desktop features an all natural rubber composite that covers its entire surface. Your mouse will never fall off your mousepad again.

Infinity Mousepad
The desktop features an all natural rubber composite that covers its entire surface. Your mouse will never fall off your mousepad again.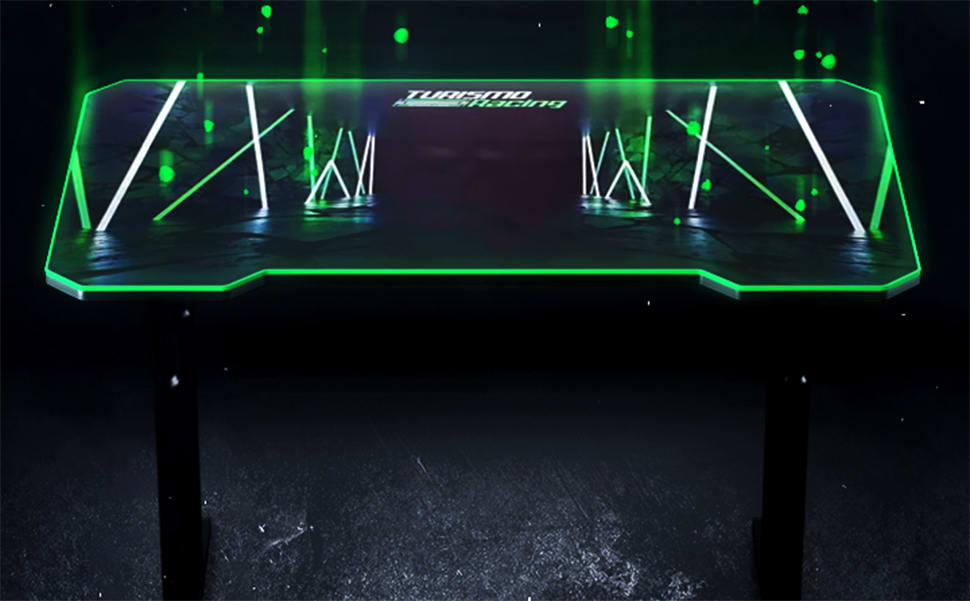 Cable Management
The included wire tray can support up to 25 pounds, more than enough to hold the heaviest AC Adapters and surge protectors.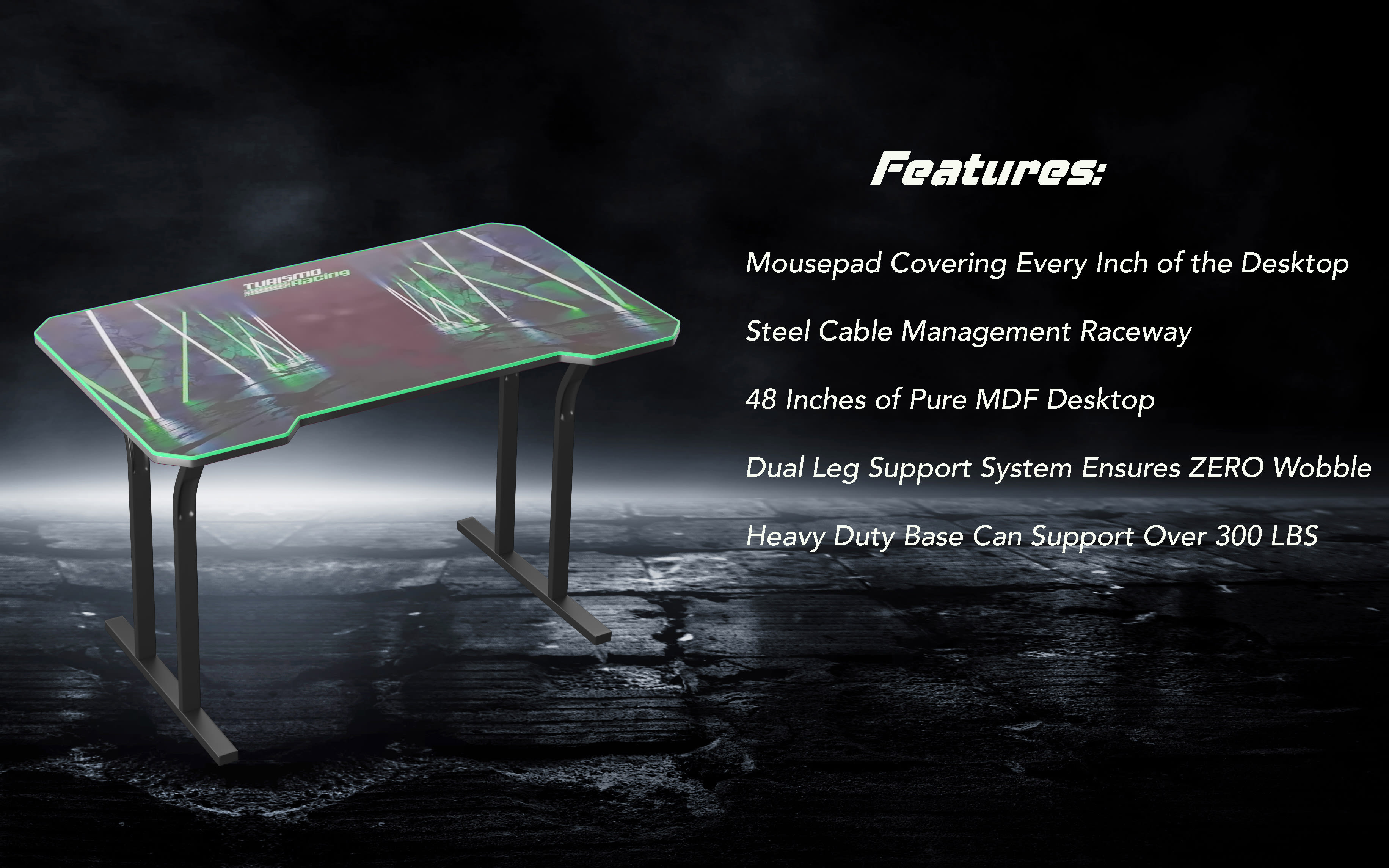 DIMENSIONS
48 inches width

28 inches depth

29 inches height

**Clearance items are not valid with any other promotional discount.
Every new gaming desk comes with our industry's best warranty and loyalty program - Turismo Care. We provide each original retail purchaser a 1-year warranty against defects in materials and workmanship of all parts.
This warranty does not cover:

- Improper assembly.
- Improper follow-up maintenance.
- Installation of components, parts, or accessories not compatible with the desks sold.
- Damage or failure due to accident, misuse, abuse, or neglect.
- Labor charges for part replacement or changeover.
- Desks used for commercial activities, including those in rental fleets and gaming arenas.
All consumables have a 90 day warranty.
I actually use it as a work desk
Love it! The only issue I have isn't anything to do with the desk itself. It's with you sending the desk via FedEx. They constantly screw up my packages as they did this one. I got it 1 week late. That is after numerous calls to FedEx or I may never have gotten it at all. I only bring this up because I'm seriously looking into buying another desk. Is there any way if I order again you send it via UPS? For my address they are much more reliable. The desk itself is amazing!!
Black Decagon Gaming Desk
Great Single-Monitor Desk, Needs Updated Instructions
This desk has been great so far and worthy of five stars, but I had to take a star off since the instructions didn't quite match the desk itself, namely in regards to a small support bar that is connected to the leg and the horizontal desk support. Account for all of your parts and screws before you get started so you know what you're working with and just take your time putting it together. Think it through; it will all fit together. I had none of the rattling other reviewers have reported. Make sure you tighten the screws only after the desk is assembled. The giant mouse pad isn't quite flush with the edges of the desk, but it's as close as I'd expect anything mass-produced to be. This is a great desk for someone with a single monitor, lightweight and only takes up a corner of a room rather than half as some of these other desks do. This was perfect for my flight sim needs.
Wonderful customer service!
The desk we ordered was delivered damaged. I contacted customer service and they sent a new one out right away along with a return label. Simple and polite.
The desk is exactly what I need, simple, basic, convenience. What I call "Ikea" style, so be rea...
Only concern is the side pieces don't lie flat with the desk. They angle down to the sides
So I usually don't go looking through my orders just to review the item but this desk... 👏 wow...
This was a purchase that I will look at and enjoy for years to come. Quite simple to put together and very sturdy if a desk. The desk has two cable management routes, a cup holder, and peg for holding headphones. The only issue (isn't really an issue) is it seems the mousepad seems slightly smaller than it should be...very slightly. Completely worth the money to purchase...GET THIS DESK!!!
Sleek design
My son loves his new gaming desk!
unfortunately the table came with scratches and the left side of the table has a defect
Espaciosa y comoda, fácil de armar y con suficiente espacio para varias cosas lo único es que la base del monitor era muy pequeña para el mío pero muy buena.